What is Cosmetic Dentistry?
Cosmetic dentistry generally refers to any treatment that is elective in nature and geared towards an esthetic improvement of the existing smile, but it can also simply refer to utilizing materials and techniques that enhance one's smile. These can include teeth whitening, using "white" or composite filling materials instead of silver or metal amalgam fillings, using porcelain for crowns and bridges, and even using surgical techniques to manage the gum tissues or orthodontics to correct crowded or uneven smiles.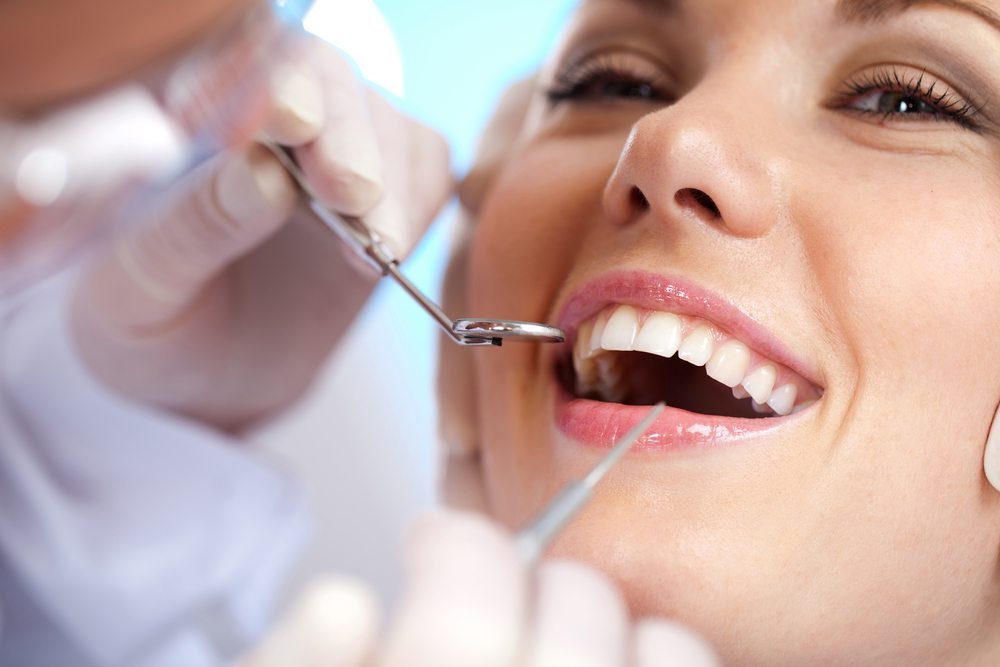 Cosmetic Dentistry Procedure
A cosmetic dentist in Calgary offers cosmetic procedures for teeth ranging from stain removal to teeth whitening and dental implants in Downtown Calgary that help to replace the broken teeth. The best of the treatments, such as tooth-colored fillings and cosmetic dental implants, are given under our services for cosmetic dentistry in Calgary. Other treatments offered by our dentists are as follows.
Composite Bonding
In this treatment, tooth-colored resin material is used to repair the chipped, broken, and misshapen teeth. The material is put all over the teeth' surface and assisted by the laser light in hardening the tooth material. After that, the Calgary Cosmetic Dentistry team will help reshape the teeth and polish the composite to restore the tooth's natural look.
Dental Crowns Downtown Calgary
Dental crowns are also an effective procedure of cosmetic dentistry. The dental crowns are caps placed over the damaged, cracked, and the decayed tooth to restore the shape, size, and appearance of the tooth.
The dentist can also use cosmetic crowns to cover the badly discolored teeth and to cover the misshapen ones. These crowns are made from porcelain, ceramic, and resin that perfectly match the teeth color.
Teeth Whitening
Teeth whitening is helpful in treating badly discolored teeth that make you uncomfortable to show your flawless smile. Teeth bleaching will help you maintain the whitening of the teeth and tackle the stained teeth that happen due to some external factors like coffee, tea, wine, and poor oral hygiene. Dental bleaching can be done with high concentrated bleach solutions at the clinic and at home too.
Dental Veneers
It is often called Hollywood's teeth and usually made with custom-made paper-thin material to cover the front teeth surface. The small portion of the tooth enamel is removed with a dental instrument's help before the veneer is bonded on the teeth. This is often helpful in restoring the teeth color of those teeth where the bleach doesn't reach. Our Cosmetic Dentist in downtown Calgary also helps them to adjust the shape, size, and length.
Pinnacle Dental – Cosmetic Dentistry in Downtown Calgary
At Pinnacle Dental in Calgary, we only use "white" composite resin for fillings, and porcelain is used for the majority of crowns, bridges and implants. We use the Invisalign system of invisible orthodontic braces in downtown Calgary as well which are free of metal and are removable for better oral hygiene.
Get To Know Your Cosmetic Dentist in Calgary. Book Your Appointment Now.
If you want to improve your smile and keep it brighter and healthier, schedule your cosmetic dentistry in Calgary procedure with us and achieve a beautiful smile.
We would like to hear from you! Contact Pinnacle Dental's Calgary office today to discuss your dental needs, whether it is veneers or any of our other procedures.