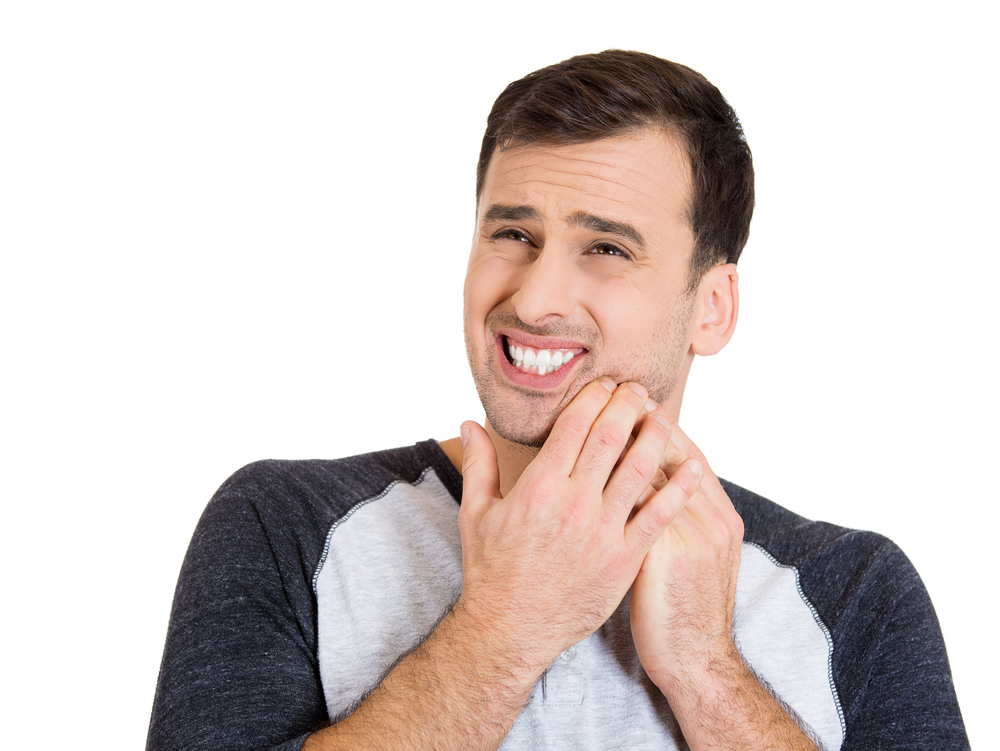 Knocked out tooth
Once a tooth has been knocked out it is still possible to save the tooth. The most important step towards saving the tooth is getting to a dental office as soon as possible. You can also take the following steps to help save the tooth:
Handle the tooth very carefully. Try not to touch the root it can be damaged easily.
If the tooth is dirty, hold it by the top carefully and rinse it with milk. If you don't have any milk available then rinse it with water. Don't wipe the tooth off with a washcloth or any other fabric as this could further damage the tooth
Keep the tooth moist, you can drop it into a glass of milk to help preserve the tooth. If you can't do this then place the tooth in your mouth, between the cheek and gum. If nothing else is available, place the tooth in a cup of water. It is very important that you keep the tooth moist
Try slipping the tooth back into its original socket. In many cases, it will slip right back into place. You must make sure that it's facing the right way and do not try to force the tooth into the socket. If the tooth does not go back into the socket easily and without pressure, then just keep it moist and get to our dental office as soon as you can.
Call Our Emergency Dentists in Calgary Today
For more information on our emergency dental care services or if you are in need of emergency dental care then call our downtown Calgary dental office at 403-269-1087. Our professional and experienced dentists are ready to handle any dental emergency you may have.
Emergency Dental Services in Downtown, Calgary
At Pinnacle Dental in downtown Calgary we know that dental emergencies can happen at the most inconvenient times. When dealing with a dental emergency it is important to seek care right away to prevent further damage. This is why our downtown Calgary dental office is always ready to help those in any type of dental emergency. If you find yourself in need of any emergency dental care please do not hesitate to call our office and let our experienced and professional dentists handle your dental emergency. There are many different ways a tooth may be damaged, so you may be wondering what is classified as a dental emergency. When faced with any of these issues listed below you should seek immediate dental assistance:
Dental abscess and infection
Severe toothache
Broken, fractured or chipped teeth
A knocked out or displaced tooth
Lost crown
Lost filling
Broken jaw
Object caught between teeth
Broken wire in braces
Severely cut lip, gums or tongue
When faced with a dental emergency what should you do in addition to seeking emergency dental care as soon as possible? When a dental emergency occurs there are numerous things you can do to help prevent the situation from worsening.
Broken Teeth Treatment in Calgary
Here are the steps you should take when dealing with a broken tooth until you get to our dental office:
Rinse out your mouth as well as you can with warm water
Apply pressure on any bleeding areas for about 10 minutes or until the bleeding stops
Apply a cold pack to the cheek or lips over the broken tooth. This will reduce the swelling and help relieve the pain
Take some over the counter pain reliever if you are able to
We would like to hear from you! Contact Pinnacle Dental's Calgary office today to discuss your dental needs, whether it is veneers or any of our other procedures.