ZOOM Teeth Whitening in Downtown, Calgary
As seen on ABC's "Extreme Makeover", we are happy to offer ZOOM Teeth Whitening to our patients. With this in-office teeth-whitening system, we can give you visible results in less than 2 hours! ZOOM Teeth Whitening works to lighten your teeth using a combination of a photosensitive whitening gel and a specially designed ultraviolet lamp to produce maximum whitening results in the shortest time possible. Years of discoloration can easily be corrected with this treatment. It has been proven to be safe and effective and be quite long lasting. A whiter, brighter smile is beautiful and can make you feel better about yourself and create a memorable impression. Certain habits can affect the color of your teeth such as drinking coffee, tea, red wine, and colas, as well as the use of tobacco products, certain curries and pasta sauces. Of course, regular oral hygiene practices such as brushing twice daily and flossing in addition to regular professional cleanings, are recommended to help you keep your new smile as bright as it can be. Results can vary but as many as 8 shades whiter can be achieved in just one visit!
Take-Home Teeth Whitening Kits:
Teeth whitening or "bleaching" is now the most common cosmetic dental procedure. Your take-home teeth whitening kit will include custom fitted whitening trays made specifically to fit your teeth and syringes filled with whitening gel as well as instructions for use. You can wear the trays filled with the gel anywhere from 30 minutes to 4 hours each day or night for 2 weeks. The process of teeth whitening with this method works when gel seeps into the porous enamel rod structure of teeth and creates a chemical reaction that breaks apart the staining compounds that have discoloured the tooth structure. An average of 6 shades whiter can be achieved with this method alone over the course of 7-14 days treatment time.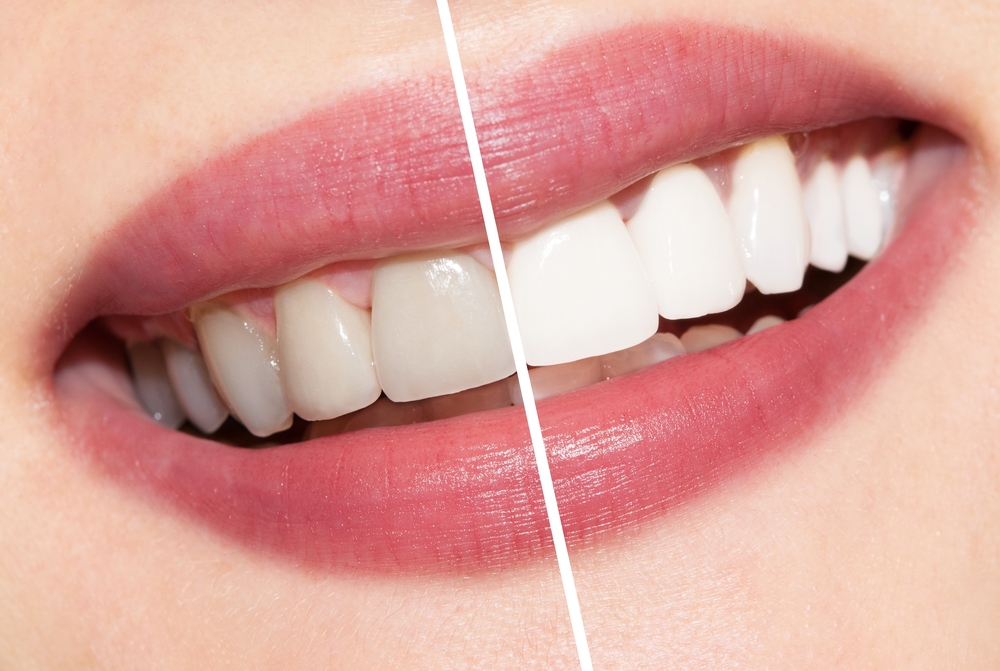 We would like to hear from you! Contact Pinnacle Dental's Calgary office today to discuss your dental needs, whether it is veneers or any of our other procedures.