ZOOM Teeth Whitening in Downtown Calgary
As seen on ABC's "Extreme Makeover", we are happy to offer ZOOM Teeth Whitening to our patients. With this in-office teeth-whitening system, we can give you visible results in less than 2 hours!
Zoom Teeth Whitening is one of the best procedures to whiten your teeth. Sometimes the tooth enamel gets discolored due to junk food eating habits or beverages. So, we provide you with teeth whitening treatment in Downtown Calgary to bring your whiter smile back.
With the help of Zoom teeth whitening in Downtown Calgary, you can achieve white teeth ten shades lighter than your actual teeth color. We have experts in teeth whitening in Downtown Calgary who are ready to achieve your teeth' desired look.
How does Our Zoom Teeth Whitening Treatment Work for You?
Our Zoom Teeth Whitening Downtown Calgary procedure includes the Zoom advanced power chairside lamp that helps accelerate the process of teeth bleaching. This advanced power chairside lamp will help to activate the H2O2 whitening process. This eventually breaks the hydrogen peroxide molecules and allows the molecule of oxygen to enter the teeth enamel. This will help to brighten up the teeth while maintaining the actual structure of teeth. Hence, in this way, you will achieve the bright and light-colored teeth that build confidence in you to smile.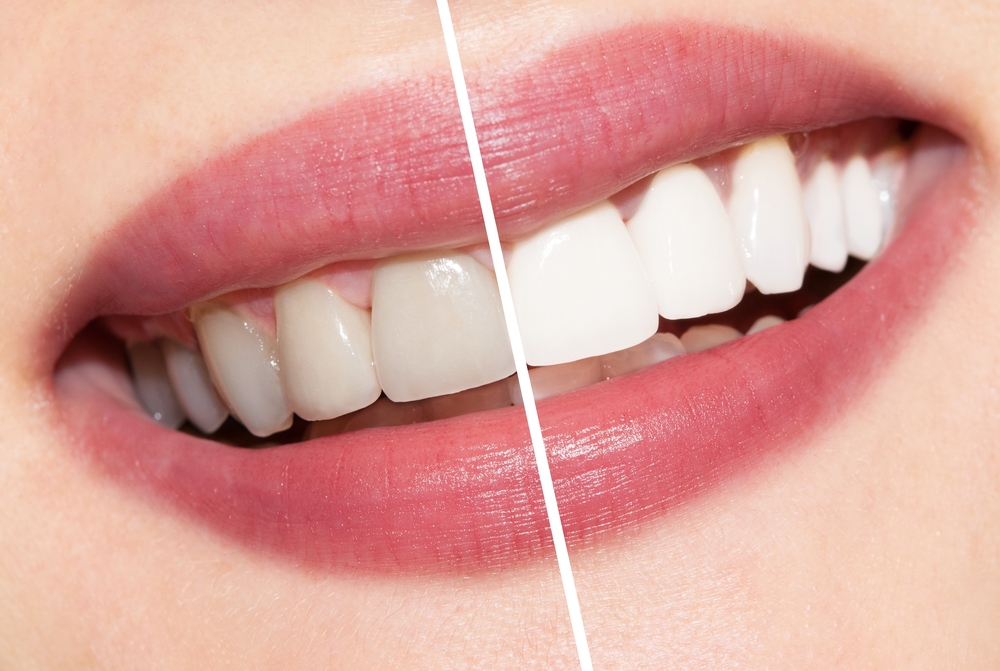 Safe and Effective Teeth Whitening Procedure Calgary
Teeth whitening is also part of the Dentistry and cosmetic procedure recommended for everyone to achieve the whiter smiles. However, the individual who wants to have Zoom teeth whitening treatment in Downtown, Calgary, needs to pass through the examination procedure to make sure they are eligible or not.
Before Zoom Teeth Whitening in Downtown Calgary, we will examine the teeth enamel and gums to ensure that your teeth are good to go for the whitening procedure. Besides that, we also make sure that minimal heat will be used and the patient will have minimum discomfort. Some patients will feel little tingling over the enamel immediately after the treatment. But that will be dissipated by time.
Get Whiter Teeth Without Developing Sensitivity
Teeth whitening treatment in Downtown, Calgary is a phenomenal way to improve the teeth' appearance and give you the confidence to smile. It's a simple procedure that is accomplished without discomfort and developing sensitivity. However, the treatment isn't permanent, but you can extend it till it lasts longer by avoiding sugary beverages and junk food. Along with this, the patient also needs to avoid tobacco products as they may stain your teeth back and make them unhealthy.
Teeth Whitening Kits To Take Home For After Treatment:
Teeth whitening or "bleaching" is now the most common cosmetic dental procedure in downtown Calgary. Your take-home teeth whitening kit will include custom fitted whitening trays made specifically to fit your teeth and syringes filled with whitening gel as well as instructions for use. You can wear the trays filled with the gel anywhere from 30 minutes to 4 hours each day or night for 2 weeks. The process of teeth whitening with this method works when gel seeps into the porous enamel rod structure of teeth and creates a chemical reaction that breaks apart the staining compounds that have discoloured the tooth structure. An average of 6 shades whiter can be achieved with this method alone over the course of 7-14 days treatment time.
Schedule Your Appointment For Your Teeth Whitening in CalgarySchedule Your Appointment
If you want to achieve the whiter smile and healthier teeth, then schedule your appointment to determine whether the treatment is good for you. This will help you to achieve the brighter smile to bring back your confidence.
We would like to hear from you! Contact Pinnacle Dental's Calgary office today to discuss your dental needs, whether it is veneers or any of our other procedures.