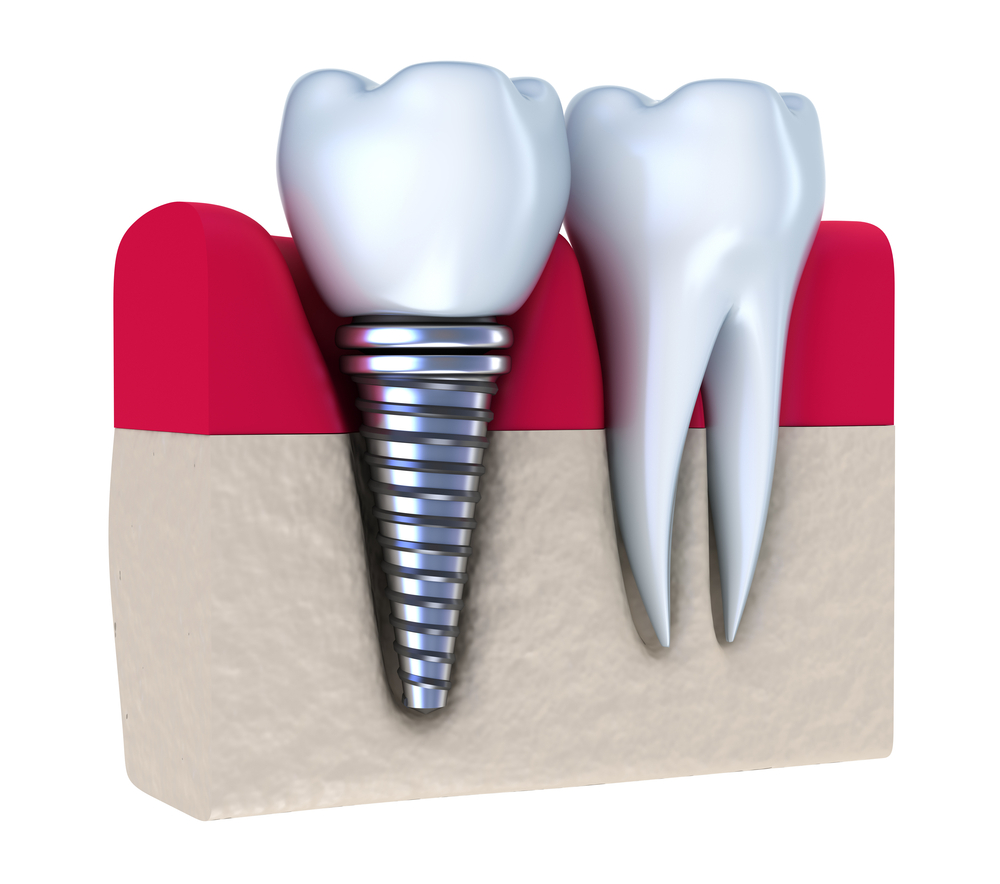 What are Dental Implants?
Dental Implants have become the standard of care for replacing missing teeth or to stabilize poor fitting dentures. The process of implant placement into the jawbone is virtually pain-free. Patients describe it as being easier than having the natural tooth removed in the first place. Dental implants are a life-long solution that look and feel like your natural teeth.
Patients with dental implants rave about the improved quality of life they experience. They can now eat what they want…when they want! Their confidence and self-esteem improves with every smile.
Teeth Implant-supported Bridges and Dentures
In the case of multiple missing teeth in a row, one option can be to place two or more implants and link them together with a bridge. In the case of poor-fitting upper and lower dentures, implants can be placed into the jawbone to which anchors can be attached to firmly secure the denture. As in all implant cases, sufficient bone quantity and quality must be present and the patient must be healthy enough to undergo the surgical procedure.
Dental Implant Technology
Nobel Biocare is one of the leading manufacturers of titanium dental implants in the world. Their patented TiUnite™ technology prevents bone loss after surgery and aids in osseointegration, the process where your own human bone fuses to the implant surface, providing a rigid anchor for the tooth to be replaced to or the denture to be attached to. The process of replacing missing teeth with dental implants may require multiple visits to the downtown Calgary dental office. Bone grafts may be required either before or during implant placement when there is insufficient bone at the site of the missing tooth. The process of implant placement into the jawbone is virtually pain-free and is often less than that of having the tooth removed in the first place. Before implant placement can take place, your dentist will require a current x-ray of the area in order to assess bone quantity and quality and proximity of important anatomical structures as well as a current medical history to ensure you are able to have the implant surgery. The implant itself is comprised of three components: the titanium implant itself, which is like a hollow screw, placed into the jawbone; an abutment, which is attached to the implant with an internal screw and comes up out of the gums; and finally, a crown or cap, which is cemented or screwed into the abutment.
We would like to hear from you! Contact Pinnacle Dental's Calgary office today to discuss your dental needs, whether it is veneers or any of our other procedures.